2021 Summary. 2022 Expectations.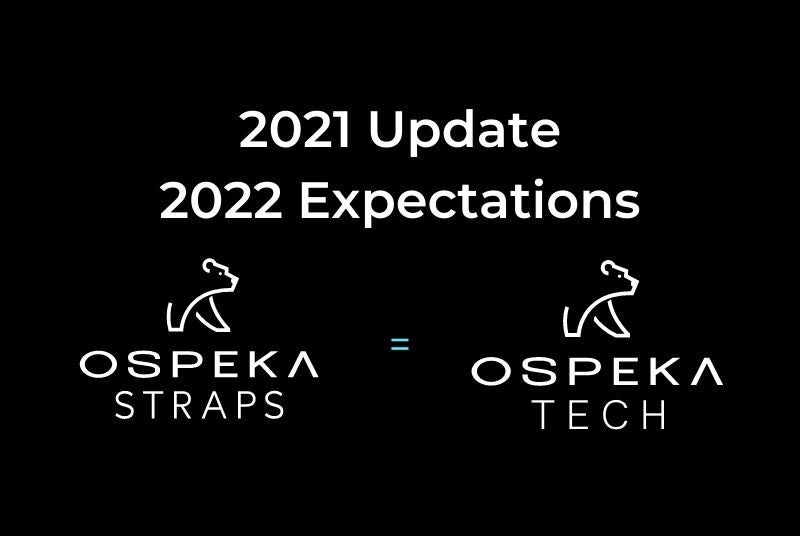 Nuwan and I are no different to many of you reading this right now, we are two friends with a dream to launch a business, build a brand and create something that we can be proud of. This year we launched Ospeka Straps with the objective to be THE website that you, your family and friends that own an Apple Watch would visit and find an affordable quality Apple Watch strap.
We carefully built every page on this website, we thought deeply about the packaging and how we can make this a more personal experience. When thinking of the packaging we wanted to do all we could to make it so that the box would fit through a letter box for those of you out at work when your order is delivered. 

We have now packed, signed and posted out hundreds of orders in the first year that we have been open for business. We have received some great reviews, and then at the same time some really valuable feedback on how we can continue to make the experience the best that it can be. We want to thank you for all your support as we build this brand together.

During the first year we started with a handful of Watch Straps and over that period we grew the colour range and based on your feedback we started to offer more products, we began to offer our very first iPhone Magsafe compatible cases, we started to make our own iPhone Skins and added the very popular 3-in-1 Wireless charger.

Going in to 2022 Nuwan and I have some exciting plans that we can't wait to share with you all over the year, starting with a change in vision. We don't just want to be the home for Apple Watch Straps but for personal, affordable tech and tech accessories. Over 2022 we will be transitioning over from Ospeka Straps to Ospeka Tech to reflect this bigger and more ambitious vision.
We are currently talking to some very passionate leather craftspeople here in the UK And around Europe to work together on our first in-house designed and hand crafted leather accessories. We can't wait to announce the first product soon.
Starting January 1st we will be launching Ospeka Points. You will now start to get rewarded for every £ you spend by getting 5% back in points that will be able to be used for future purchases or unique products that can only be purchased with the points. You will also be rewarded for referring your friends and family, and of course they will also be rewarded for making their first purchase with us.
Keep an eye out on emails and our
Instagram
and
Facebook
accounts as we will soon be announcing an exciting new product category we will be getting in to at the end of January.
Nuwan and I want to wish you a very happy New Year, we want to thank you for joining us in this journey and for your support in making this vision a reality.
Kind regards,
Jase & Nuwie
Co-Founders of Ospeka
---