Top Stories: iPhone 14 Plus review, Bug in AirPods Pro 2, an update on iPhone USB C, Apple Watch Series 8 and Apple Watch Ultra issues, and more.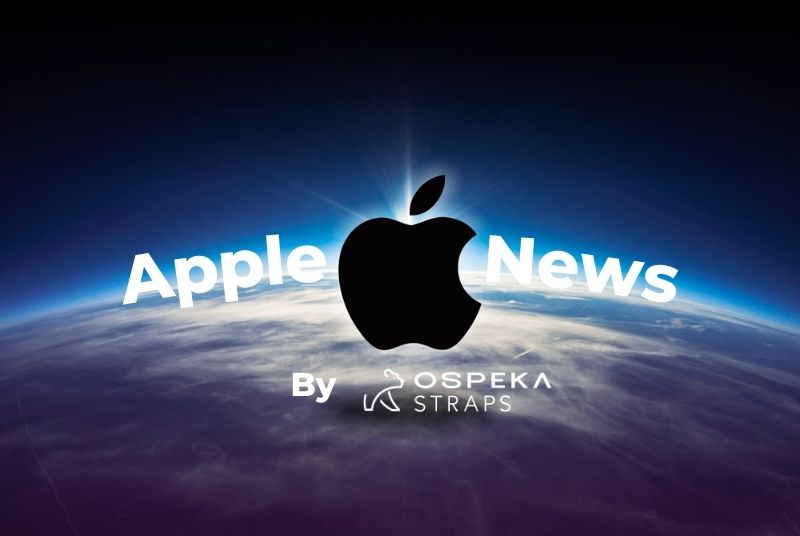 This has been a mixed week for Apple; the reviews of the iPhone 14 plus are out, and they look positive overall. However, recent bugs in AirPods 2 and Apple Watch Series 8 and the Apple Watch Ultra mic issues are making headlines. Make sure to read the details below as we continue to explore everything new in Apple's latest releases.
iPhone 14 Plus review
The new iPhone 14 plus embargo period has been lifted, and early reviews suggest it has a solid battery improvement along with a big bright screen. Surprisingly, the iPhone 14 plus is also much lighter when compared to iPhone 14 Pro series, thanks to the Aluminium frame it houses. 
However, despite the positive reviews, many analysts, including Ming-Chi Kuo, predict that the demand for iPhone 14 plus is likely to be lower than for other iPhone models. Early reports show a similar trend: the preorder for iPhone 14 plus is worse than the iPhone 13 mini. But it is too early to conclude iPhone 14 plus as a failed project strategy as early reviews are looking positive for the model. 
iPhone 14 and 14 pro max record sales
According to a report from CNBC, Apple's sales figures for the iPhone 14 and 14 Pro Max are breaking sales records. Foxconn, Apple's biggest supplier, said they have seen insane revenue gain as demands surge. Foxconn said September revenue counted to be over 822.3 billion Taiwan dollars (USD 25.9 billion), which is up by 40.4% (year-on-year) and 83.2% higher than August, a monthly sales record for the company.
Bug in AirPods Pro 2
Apple's AirPods Pro 2 has been out in the market for a couple of weeks, and a new bug has surfaced, affecting some new AirPods Pro 2s. Users are told via a Find My notification to replace the battery in the case for both the left and right earbuds. The exact reasons behind the Bug is still unclear, but it's been found to be tied to the AirPods Pro 2 earbuds or charging case hitting critically low battery levels. We are still waiting for an official statement from Apple. You can learn more about the Bug from this reddit post. 
Update on iPhone USB C
Apple introduced the lighting port back in 2012. It has been a long time coming, but Apple is finally set to ditch the lighting port and switch to a USB C port. On 4th October, The European Parliament voted, overwhelmingly in favour of USB-C becoming the new standard common charging port for a huge list of hardware. This includes iPhones, AirPods and a bunch of other electronic devices. The transition is likely to happen in 2023; however, Apple has till the end of 2024 to comply with the new standard. 

Out of 623 available votes, 602 votes went in favour of USB C, 13 went against it, and 8 were abstentions. The European Parliament released a press release with this statement:
"By the end of 2024, all mobile phones, tablets and cameras sold in the EU will have to be equipped with a USB Type-C charging port. From spring 2026, the obligation will extend to laptops. The new law, adopted by plenary on Tuesday with 602 votes in favour, 13 against and 8 abstentions, is part of a broader EU effort to reduce e-waste and to empower consumers to make more sustainable choices."
This is huge, especially when Apple, for the last 10 years, has resisted changing its ports. It is uncanny that it required lawmakers to intervene to make the switch. But a change, nevertheless, is always welcome. 
Apple Watch Series 8 and Apple Watch Ultra issues
A new bug has surfaced in the Apple Watch Series 8 and the Apple Watch Ultra, where users found their microphones weren't working properly. This is causing Siri not to hear the user, voice memos failing to record, and phone calls being unusable. The Cupertino giants have acknowledged the issue and said that they are aware of the Bug and are working on a solution. They also ensured that it was NOT a hardware-related issue and could be fixed with a software update. 
---